$1595 ivsEdits Software Only
$495 ivsCapturePro Plug-in (Allows more than one capture card in a system)
*Check out the youtube English Tutorial*

http://www.youtube.com/watch?v=ayB_XZU9nsw
_____________________________________________________________________________________
_____________________________________________________________________________________
_____________________________________________________________________________________
Custom 64bit Mid Tower ivsEdits HD System 12TB Raid 0 $6,995
Decklink Studio 4K HP Z640 2011 LGA CPU - 32GB RAM - 18TB (3X 6TB) Raid - 480GB SSD System Drive - Windows 10 Pro 64bit - GTX 1080 GPU - Blu-Ray Burner
_____________________________________________________________________________________
ivsEdits™ is the new modular and flexible non-linear editing software from IVS. It delivers an exceptionally powerful and affordable 2K/HD/SD editing solution for any post/live production environment. ivsEdits™ brings everywhere, also on laptops, full-quality real-time editing performance.
-Easy User Interface and Powerful editing toolset
The ivsEdits™ user interface has a very easy learning curve with each tool set designed to require less time for the same task. Keyboard shortcuts and the desktop scheme can be user defined.
-Multi format Timeline
The ivsEdits™ resolution indipendent Timeline lets you mix and match source material in a wide range of native SD, HD and 2K file formats like DV, DVCPRO25/50, DVCPRO HD100, XDCAM SD/HD/EX, MPEG1/2/4 , DPS/DVA and includes the support for MXF, Quicktime, AVI and WMV media file containers.
-Live Multicamera editing (available as option)
ivsEdits™ is focused around the needs of live event productions. Live Multicamera Editing allows to capture and edit in real time signals coming from several cameras (up to 8), , in a live production switcher style. When the live event ends, the editor can make any desired modify or adjustment and to deliver the final product in few seconds after the show.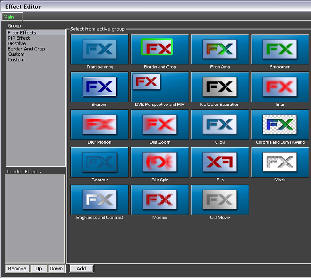 -Several HQ RT video effects
ivsEdits™ supports the most common 3rd party plugin transitions and effects but features its own High Quality video effects including Chroma/luma keys, Perspective, Glow & Blur effects, Strobe, Crop, borders, all with professional keyframing.
-Faster than Realtime multimedia files importing from/to a lot of media formats
ivsEdits™ can edit natively many formats, but if needed, it can import any file to 4:2:2 I frame ones, several times faster than realtime, depending from system performance. IvsEdits™ takes big advantage from multi-core system configurations.
-Faster than Realtime multimedia files exporting in a lot of broadcast media formats
ivsEdits™ can output multimedia files from Timeline faster than realtime in a lot of broadcast media formats such as MPEG, MPEG2, DPS, AVI, WMV and H264. MXF and QT coming soon.
-PLAY AND EDIT WHILE REC
ivsEdits™ features "PLAY AND EDIT WHILE REC" that allows to capture in background and to edit the same files you are capturing or importing. You can capture or import several videos and to use them all on your timeline less than a second after you started recording/Conversion (multiple ingest requires an option). If time matters, with ivsEdits you can save a lot.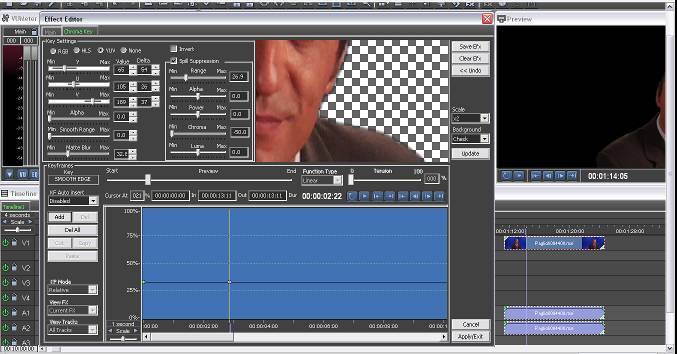 -Realtime video I/O using standard OHCI IEEE1394
ivsEdits™ supports standard OHCI IEEE1394 (Firewire) cards to Input or Output audio and video. The Firewire can be used to print to tape a timeline project or to get realtime feedback on an external device or video monitor.
-Realtime audio-video I/O supporting several 3rd party devices
ivsEdits™ supports several I/O audio video devices from: AJA Xena/Kona, Black Magic Design and Bluefish 444. The supported Black Magic Design Hardware devices list includes all the Decklink/Intensity boards Series and all the Multibridge line. In the near future there is the plan to support Deltacast devices too.
_____________________________________________________________________________________